The new adidas outdoor sport glasses TERREX™ FAST a393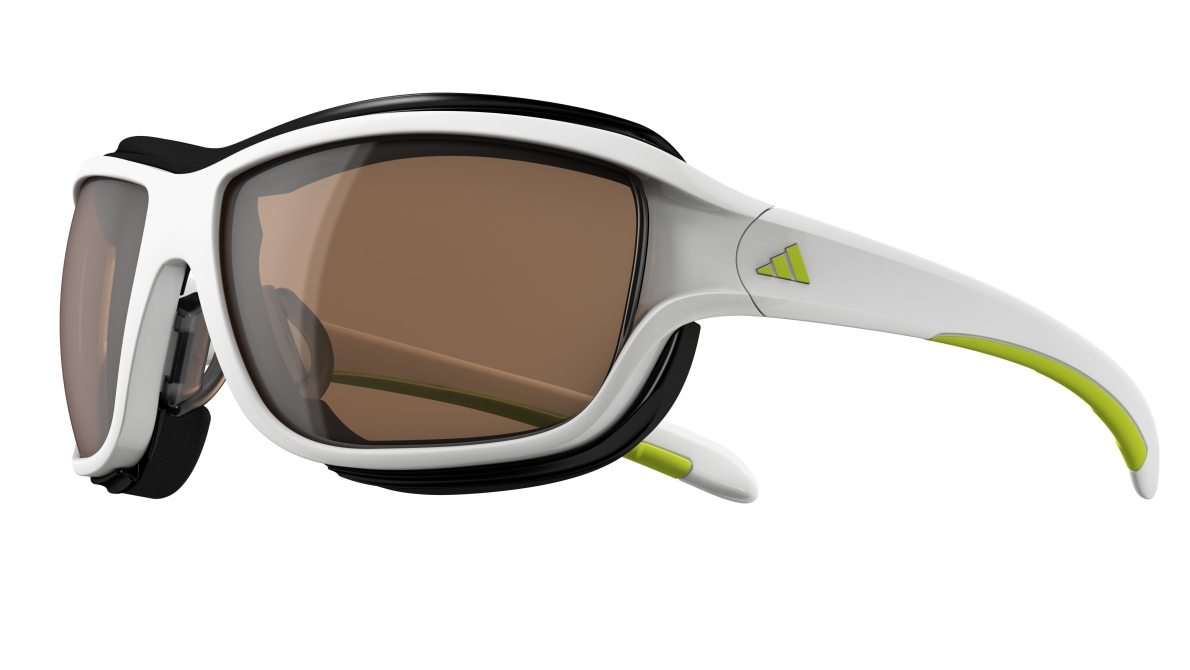 TERREX™ FAST white met/lime
Light and Fast 

Made from super lightweight and shatter-resistant  SPX material. The adidas TERREX FAST™ fits perfectly and barely noticeable on the head. Individually adjustable temple and nose pads ensure maximum comfort. The new  model TERREX™ FAST is made of a much narrower front than the previous TERREX™ models. So the TERREX™ is ideal for small heads. Gerlinde Kaltenbrunner is especially pleased with the TERREX™ FAST model.  "On the K2, the TERREX™ FAST will be my constant companion." 


Frame and Glass Technology 

Especially in high mountain areas the eyes are stresses cause of strong ultraviolet light and harsh weather conditions. The fixable foam behind the front prevent incoming UV light, cold air and snow. The proven LST™ filter technology provides optimum UV-protection and contrast. 

With the second pair of glasses its possible to react quickly to changing weather conditions. Thanks to the generous glass areas an optimal all-round visibility is ensured without disturbing the frame. The adidas TERREX™ FAST provides for fog-free vision by the sophisticated ventilation system and the ClimaCool™ technology. 


For extreme situations, the included headband is perfect. 


Extreme sports and lifestyle at the same time 

The new model adidas TERREX™ FAST can be changed in a few steps from sportglasses into an lifestyle eyewear. By removing the foam the TERREX™ FAST get a sporty, elegant character and is therefore suitable for many activities. 


Of course, also available in your prescription 

Like all other TERREX™ model, also the FAST model is available in  your individual eye strength by using the Performance Insert™. Alternatively, the frame can also be glazed directly optically.