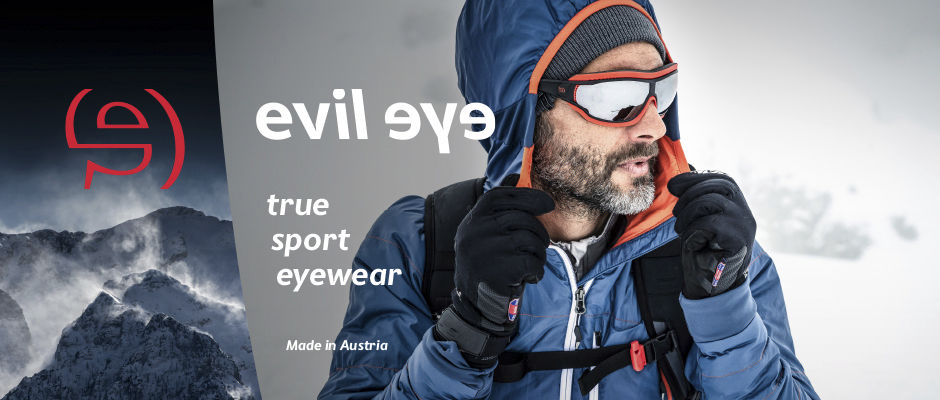 After the cooperation between Silhouette International and adidas expired at the end of the year, the Silhouette Interantional team decided to continue producing highly functional sports glasses. All evil eye sports glasses are Made in Austria and can be equipped with individual optical lenses.
25 years of experience in sports glasses make the family-run company Silhouette one of the leading manufacturers of high-quality sports glasses.
In the future we will be offer the new evil eye sports glasses and spare parts†in our online shop.
Kollektion performance
e001 trace pro
e002 trace
e003 zolid pro
e004 zolid
e005 fusor pro
e006 fusor
e007 vizor pro
e008 vizor
e009 vizor hr pro
e010 vizor hr
active
e011 nook
e012 epyx-y
e013 dlite-x
e014 dlite-y
e015 epyx-